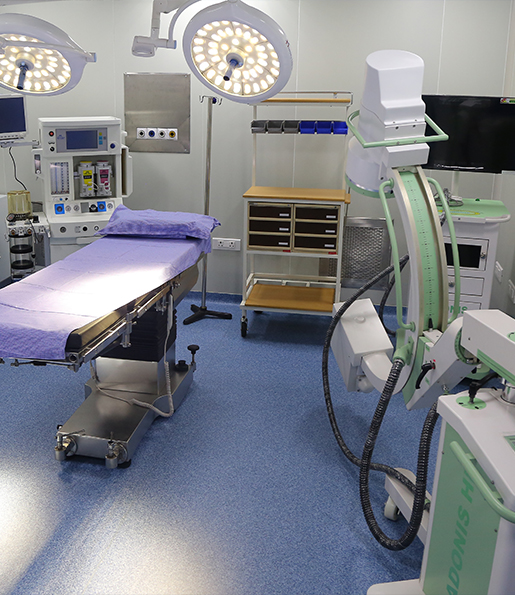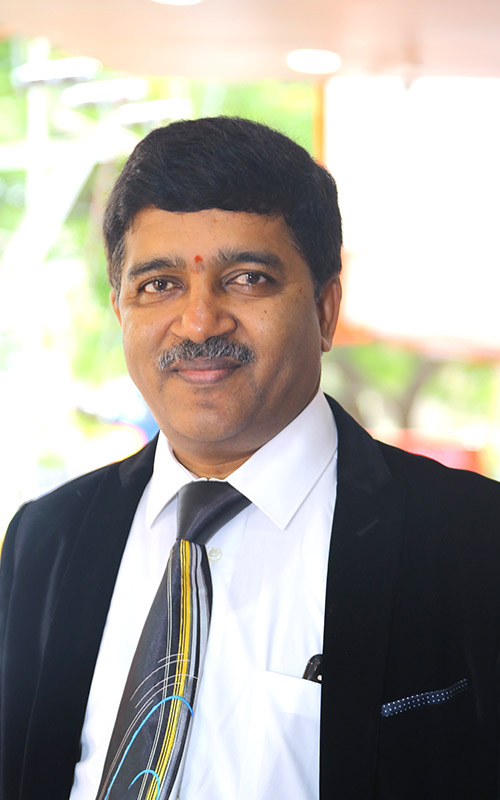 Dr.Anandkumar
Chairman and Founder of Ananya Hospitals
MBBS, MS, FRCSEd, DLS(France),MD(liver Transplant),FSGE(NIMS),FIAGES,FLCS
Dr. Anandakumar is one of those few distinguished names in the contemporary medical world in Andhra & Telangana. His take off from a solid academic platform soon blazed a new trail and led to a succession of useful medical achievements. Dr. Anandakumar graduated from Bangalore Medical College in 1992 and did his masters in general surgery from the same institute and worked with noted surgical oncologist of South India, Prof. M. Chandrashekar of Kidwai Memorial Institute of Oncology, Bangalore. After a stint with Dr. Chandra Sekhar, Dr. Anand travelled to the United Kingdom to complete FRCSED from the famed Royal College of surgeons of Edinburgh and later completed a fellowship in surgical gastroenterology at Hyderabad's NIMS in 2002 and worked as faculty in the department of surgical gastroenterology at NIMS till September 2006. At the NIMS Dr. Anand finetuned his skills in complicated GI surgical procedures. He presented and published papers in national and international
conferences and journals on some of his very original findings. After moving to Yashoda Hospital as a surgical gastroenterologist and HBP surgeon, he worked there for 6 long years. During his tenure at Yashodha Hospital Dr. Anandakumar had performed various complicated Gi surgeries and HBP surgeries. Having been trained in Thoracic oncology under Prof.Chandrashekar, Dr. Anand had performed a series of pulmonary and mediastinal surgeries independently. As a surgical gastroenterologist and HBP surgeon Dr. Anand has performed many complicated GI and Hepatobiliary procedures such as liver resections, hilarcholangio
resections, postcholecystectomy complicated biliary strictures, choladochal cyst excision, portacaval shunts, complicated chronic pancreatitis surgeries like lateral pancreaticojejunostomy, whipples procedure, cetralpancreatectomy, distal pancreatectomy.
Dr. Anandakumar was awarded a diploma in laparoscopic surgery by the prestigious Strasberg University and IRCAD, France, in 2006. Dr. Anand went to South Korea and did MD (Liver Transplant) fellowship at Seoul National University Hospital in 2011. As a result, Dr. Anandakumar now stands out as a well equipped and highly confident Liver surgeon and HBP surgeon in this part of the country. On 2013 Dr. Anand Kumar was Trained in the U.S in Bariatric Surgery Successfully.
Dr.TULASI USHA .P 
Medical Director
Dr.TULASI USHA .P is a well known obstretician with humble background , she dis her MBBS in with high credentials in 2010 and later persued her dream career of becoming obstetritian and gynecologist and completed her MS(OBG) in 2015. She has worked as consultant obstetritian and gynecologist from 2015 and gained accolades from every section of society for her care , compassion towards the patients. She is a dedicated obstetrician who is committed to take care
of pregnant mother for safe motherhood and healthy baby. She personally involves in educating the family troughout the antenatal period till delivery for achieving a happy parenthood. She gives importance for normal deliveries and caesarean deliveries are conducted only in an emergency situation .
Dr. tulasi usha is an expert in Complete management of pregnancy and delivery – Pregnancy planning – Ultrasound – Genetic counseling and screening – Patient and family education – Nutrition – Trial of labor and vaginal birth after Cesarean section Our family-friendly Maternity Center offers spacious, private birthing suite equipped for labor, delivery and recovery. Our postpartum stay also equipped with private rooms, providing a comfortable, homelike setting.